Classic Album.

Japan Gentlemen take Polaroids 1980
Japan's fourth album finally saw the group not only match but supersede their Bowie-Roxy influence.  It was the work where they finally began to sound like themselves and the turning point of their commercial fortunes in the UK.  It was also the album on which Sylvian began to dominate proceedings. Poised beautifully between their pop sensibility and art rock future, 'GTP' was also the beginning of the end of Japan.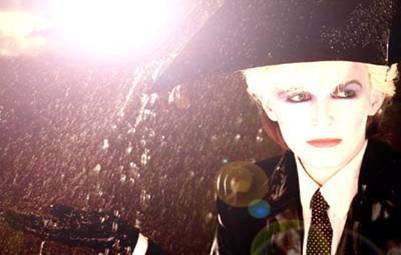 At the time of 'Gentlemen take Polaroid's' release in November 1980, Japan were still considered by much of the UK press as a Joke.  'Japan's current sound is one long, diffuse out-take from Roxy music's Flesh and Blood' summed up the NME's opinion, a verdict shared by all the major weeklies.
The group had always worn their influences on their sleeves 'Originality is so over rated…' a 21 year old Sylvian had quipped a year earlier and Japan were the epitome of a group who had grown up in public. Their first two albums, 'Adolescent sex' and 'Obscure Alternatives', were made when the majority of the group were teenagers.  As such they sounded like the aural equivalent of adolescent photo booth strips ; naïve, misjudged, gawky, embarrassing and fuelled by misplaced hormones. However, following the country (life) mile leap of 1979's 'Quiet life; '…Polaroid's' was a sudden, assured and serious statement that reflected both Sylvian's new found sense of purpose and the rapid evolution of Japan as self taught musicians.  The cover of the album alone, taken by Stuart McLeod was an instant classic, portraying Sylvian as a Helmut Newton - esque artifice that channelled Dirk Bogarde from 'The Nightporter' via the brand new New Romantic movement.
 And although Japan had all the credentials to fit as forerunners of such a futurist faction, they typically saw themselves as a cut and style above their perceived peers.  Mick Karn :  'Certain bands were beginning to be classed together that had little to do with each other, such as Adam and the Ants, OMD, Spandau Ballet, collectively tied together by the slender threads of fashion…perhaps I was missing something, I wasn't exactly paying attention to current trends' '..Polaroid's' was also Japan's first Album release on the Virgin label,  a record company that was perceived as being as fresh and hip as much as Japan's old label , Ariola Hansa, were seen as passé and naff.  The move from label to label was far from smooth. Simon Napier Bell (manager): 'Peter Meisel (head honcho at Hansa) told me they were no longer interested in continuing with Japan and would drop them. I went and talked to Simon Draper at Virgin, and he was very interested. Virgin at that time were on the verge of going bust. Draper signed Japan, and then Trudi Meisel, Peter's wife, and co-owner of Hansa, said Peter had had no right to say the company would drop them, and took legal action against us and Virgin.  I had to find the money for a top-level court case and pay barristers etc, the group hadn't a penny. The barrister found precedent for word of mouth termination of contract and Hansa caved in'.
David Sylvian:  'We knew that unless we settled out of court, the name we'd built up would be lost and there'd be no point in coming back.  So we had to settle with them (Hansa) and give them a lot of money, which got rid of the advance from Virgin'.
Most of the band however, not being particularly business minded and on a Napier-Bell funded wage of £11 per week were unaware of  legal details and difficulties.  Still on a high from the creative peak of their previous album and buoyed by massive success in the country Japan the mood among the band during the spring and summer of 1980 was high.
Richard Barbieri (Keyboards):  'The period between Hansa and Virgin didn't feel fractious. We were quite confident and it didn't seem long before Virgin took us on. They had started to show an interest in the band because we were selling out residencies at (what was then) the Music Machine in Camden'.
Rob Dean (Guitarist):  The transition from Hansa to Virgin was not really tense at all. I believe we all thought that at last here was a label that understood more than just the commercial route. After all, on Hansa we were stalemates with Boney M & Amii Stewart.  When we signed to Virgin we were label mates with Magazine, XTC and Simple Minds... And by this point there was a more positive idea as to where the band was headed artistically and a lot of our favourite musicians and bands of the time were on Virgin, so it felt right. And as a band we felt quite confident, bolstered by finally getting some recognition in the UK.' (The Quiet Life' album had been their first album to chart in the UK, stalling on its initial release at a lowly #72).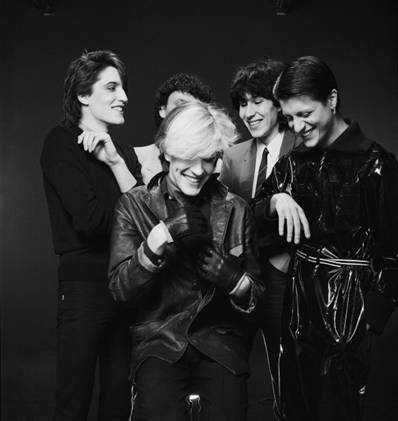 After signing with Virgin in the summer of '80, Japan were hurried into the George Martin owned Air studios, high above Oxford Street near Piccadilly Circus.
Barbieri: 'We'd recorded "Quiet Life" there and it  had been a great experience for us and though it didn't do that well commercially at the time, we had totally transformed the sound and musical approach of the band.  I think we had our happiest times during the "Quiet Life" album and we wanted to carry that through with 'Polaroid's'.
Dean: 'I think with GTP we were hoping to replicate the hugely enjoyable recording experience which was 'Quiet Life', by using the same team but in this regard it didn't work. Ultimately I think GTP would turn out to be a rather a cold, albeit more sophisticated album in comparison'.
John Punter, a Roxy music and Bryan ferry solo album veteran, had produced 'Quiet life' and was back on board for 'Polaroid's'. 'The atmosphere in the studio for GTP was certainly different to that during Q. Life' he recalls, 'There were some tense moments but we still had fun getting the job done'
The album would take two months to complete from start to finish – a comparatively rapid process for such a complex and heavily textured album.  With the exception of 'My New career' and the Sakamoto assisted 'Taking islands in Africa' most of the songs were already fully worked out prior to recording. 'All song arrangements were finalised before we started recording'. Confirms Punter, 'and the first thing I'd record was Rich's sequencer. The rest of the band would play along to that.  Multiple takes would be recorded of each instrument : Bassline, Saxophone, drums, etc and the master would be edited from different takes. Additional parts were overdubbed and the vocals done last'. After three albums, Sylvian was gaining in confidence not only as a vocalist and songwriter but also as an arranger and producer.  More so than ever, by 1980 Sylvian had very definite ideas about how Japan should be presented, visually and sonically.  At the very least  he knew unequivocally how he didn't want Japan to sound.  He viewed their first two albums as embarrassing 'mistakes' and his new found focus would begin to alienate him from his band mates. (No co-incidence, that one of the newest songs was entitled 'My new career'). But by now, the work overshadowed everything, including friendships. Dean was not explicitly told that he wasn't much wanted on the album.  He just wasn't contacted at all for the most part.  'Weeks went by without him (Dean) at Air', remembers Karn 'At every opportunity for guitar, someone would raise the question 'Shall we call Rob and tell him to come in' Only to be asked not to, not yet…Rob had, in effect been banned  from the sessions…'As for the rest of the band, while their contributions were vital more than ever, ('I reckon we've got the best rhythm section in Britain' stated Sylvian) there was still friction between the old school friends. 'Disputes followed between Dave and myself' Karn in particular would remember.  'The saxophone arrangements took days to record, with only Dave hearing anything wrong with each layered take…in one instance, (assistant engineer) Colin Fairley sat patiently in the engineers chair recording one word from 'Methods of dance' over and over again for three consecutive days'.  Sylvian admitted this neurotic obsessiveness in himself and also its detrimental effect.  'I tend to be too much of a perfectionist.  I want everything to be that much in tune…and you know, I find that limiting in my music…I've never really been that strict about what they should and shouldn't play.  It caused a lot of problems in the studio, not just with the band but with the producer John Punter.  I was getting involved in the production side of it as well…'.Vocals were the last 'instrument' (as Sylvian himself would describe his voice) to be recorded. 'A typical vocal session would generally involve Dave and myself working on a performance' states Punter, 'Nothing really special was done in terms of creating an ambiance, we just got on and did it'.
The resultant sound, built layer by layer like a watercolour painting rendered in Acrylics and airbrush was polished, dense, buffed and panoramic.  Aurally, there was not a hair out of place. The same could not be said of it's personnel. Rob Dean was to bear the brunt of his band's new direction.  Musically and even aesthetically there was little place for him in the Japan of the 80's. His Bolanesque look had fitted in with the previous decade but he struggled to fit in now either visually or musically. 'It was true that I found less space to create on GTP' he affirms, 'and although I'm not sure how much I was aware of it, my own creative goals were drifting apart from the rest of the group, which in turn made it increasingly difficult to come up with parts that I was happy with. The band was moving more towards electronic music with YMO,Eno and Kraftwerk as perhaps the strongest influences and a distorted guitar was feeling more intrusive than complementary on a fair bit of the material'.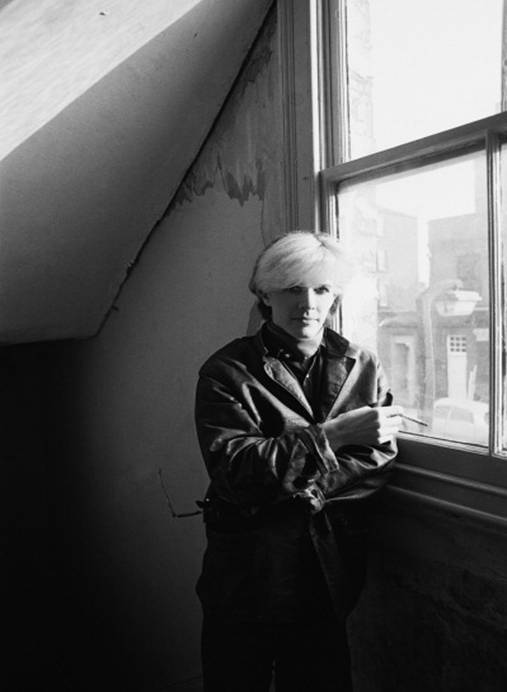 On some of the tracks it's hard to even identify anything as sounding like an actual six string. 'Guitar-wise during this period, the heaviest influence was Fripp's work which often sounded decidedly un-guitar-like' explains Dean, 'and as a result I used a good deal of e bow,as I had on 'Quiet Life' but to me this felt quite limiting. I recall trying in vain to introduce an acoustic guitar part at one point.' Tellingly, in retrospect an acoustic guitar would have sounded completely out of place on the album.  Clearly, Dean and Sylvian were no longer on the same page. Sylvian: 'With Rob, the basic thing was that on Polaroid's and even 'Quiet Life' I felt I was holding him back 'cause I had specific ideas for the guitar and I kept imposing them on him all the time…It would take hours in the studio because I'd be pushing him maybe a little against what he'd want to do.…It came to a peak on 'Polaroid's' as Rob only played on about four tracks…'.
The early 80's UK pop music scene (as in popular) would be notoriously anti- Guitar, e-bowed or not and Dean now struggled to find any footing in a group he'd been a member of since the mid 70's.  'But I'm not sure how much pressure I felt coming from Dave' he argues. 'I think the pressure was all mine. Robert Fripp was an influence because he had transported the guitar into the '80's in a way which was staggeringly inventive and really it was hard to even come close. I grew up with the influences of the melodic artistry of the Beatles, the folk-tinged work of Fairport Convention and the sheer power of bands like Cream. I was not particularly fond of Fripp's work in King Crimson up to this point but the contributions he made to the work of Peter Gabriel and Bowie just floored me. But ultimately I didn't really want to emulate anyone. To be honest I wasn't entirely in love with the direction Japan was moving into and so naturally it became a struggle'.
'Polaroid's', while pivotal, would prove to be Japan's tensest album so far.  Involved in every aspect of the album from the song writing to the artwork, the singer would often introduce a cover version into proceedings solely to alleviate Sylvian dominated sessions,  (See 'Ain't that peculiar' and 'All tomorrow's parties') but when the atmosphere got fatally heavy, there was always the pub.
Japan were not clubbers or pubbers by nature but the combination of work stress and their fondness for their gregarious producer (who now runs his own pub in Canada) and the centrally located Air resulted in the unlikely scenario of the quintet hanging out at the local ale-house.  'Because John Punter was so well-liked' recalls Dean, 'and we had bonded with him so strongly, the notion of us visiting the local seemed more acceptable. Also, over the time we had recorded at Air we had made friends with several of the staff and so it seemed logical to pop down the pub to relieve some of the stress. In our time with John both on and off the road it was fairly normal to be in a bar somewhere laughing and joking and David was no exception, although I wouldn't say that he particularly would be as relaxed as the rest of us. He was always very aware of his public persona'. Barbieri:  '… there was the local pub, where you would share a beer and a chat with John Cale for instance- and yes; we even got David to that pub once or twice!'  Previously, Japan had attracted much hostile attention in public due to their made up appearance but now, compared to the Steve Stranges, Marylin's and Boy Georges of London they were hardly noticed. 'Rarely would there be any negative comments by this time' says Dean, 'I believe that our appearance was actually rather sober in comparison to what was currently around us'.
Even the studio itself was  more of a social hub than most. 'With the set up at Air it would have been very difficult not to interact socially with other musicians', confirms Barbieri. 'Invariably there would be conversations upstairs in the cafeteria at any hour and one would always be chatting to folk in the foyer or along the corridors. Occasionally this would result in invited 'listening parties'.  Dean: 'Studio time was never entirely exclusive; it wasn't a 'closed set' as it were, other than when vocals were being recorded… I think it occasionally helped lighten the intensity of the recording process when we had visitors. The record company would drop in from time to time, including Mr Branson himself on one or two occasions'.
Across the hall from Japan, Duran Duran were recording their first album. Huge fans of Japan, there was some brief interaction between the two groups, with a member of the former apparently telling Barbieri; 'We'll be bigger than you because we want it more".  Japan's more reserved keyboardist was happy to concur with this proclamation but while amused, Japan were less taken with Duran than Duran were with Japan.  Karn : '(Previous to meeting at AIR) Rich and I got a cassette from a band who wanted us to produce their album, and it was a band called Duran Duran who we'd never heard of. We listened to the tape and there was this track "Girls on Film" and we thought, "God! What a load of rubbish! This is terrible! We don't want anything to do with that lot." So we wrote back and said "Sorry" – we found that it sounded so similar to us that they wanted us 'coz of who we were and not that they thought we could do anything good with it.'  Duran Duran survived this snub and went on to be a short lived obscure art house band who were briefly big in Taiwan.
Barbieri: 'You couldn't help but mix with other groups really. It was quite incredible working in such a small building with all these artists making their albums.  Whilst making 'Quiet life' Kate Bush came into our studio, sat crossed legged on the floor and listened through to our tracks ('Despair').  Paul McCartney had studio 2 on almost constant hold. He asked if we needed any guitar on our album. He and Linda were very nice people. We also met Michael Jackson.  That was… weird'. 
Punter: There was always some socializing at Air, mostly with Paul and Linda McCartney as Linda was a huge fan of the band'.
Outside of the studio and their private lives, Japan were concerned with presenting a very un -rock and roll image to the public.  For instance Sylvian, then a chain smoker, would never deign to appear on stage with a glass of water, let alone a single cigarette.  Yet this was the 80's, and sometimes if only in order to put in extra time at the studio, like everyone else in the music industry, Japan indulged in nefarious substances from time to time. 'I think coke entered everyone's lives in those days' says Barbieri, 'Not just the artists either. But  Steve never indulged. A wise decision!' 12 hour days were the norm, and if the group had more stamina than their producer, they could carry on with a 'night shift' engineer, with or without the aid of substances.  Karn :'You know the old idea that cocaine goes hand-in-hand with being a musician and working late at night? I don't think that's true at all. I think you lose your sense of judgement completely'.  Dean: 'It was an extremely insular group, but I wouldn't call it a particularly sober one. It was a very close unit socially and it was rare that any outsider could penetrate that, but there was a good deal of fun and laughter, a side that the public rarely if ever got to see. In particular, Mick and Steve could be very entertaining when on good form'.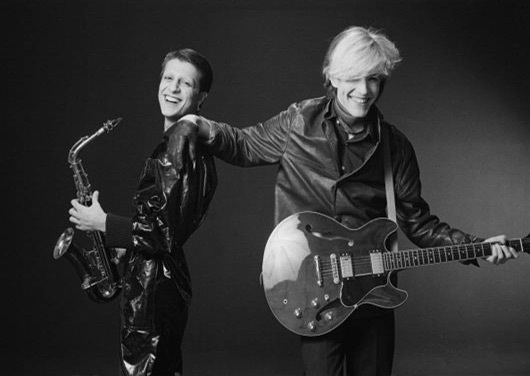 Sylvian, perhaps in part inspired by an admiration for Talking heads, whom he had recently caught live in a small club in Tokyo, was also becoming more interested in bringing in outside musicians to contribute to the Japan sessions.  Among them Hawkwind and Bowie Violinist for hire, Simon House.  (Endearingly, Sylvian had attempted to teach himself violin that summer but soon abandoned the instrument). 'I find that more and more interesting, actually, to work with other people…' he commented, 'it was really nice to get outside people working with us, to get their reaction to what we're doing'. The irony of this must surely not have been lost upon Dean, who nevertheless, according to Karn 'Never complained about anything'.  Not that Sylvian would have heard anyway. 'I isolate myself from everyone in the studio' he claimed, intensifying the image of himself as the sole solitary maverick purist of the group.  Halfway through the sessions, the situation was judged to be so tense that a change of environment was needed.  Japan and Punter consequently relocated to The Townhouse, in Goldhawk road.  'I was going through many musical changes' explained Sylvian.  'I wanted to get away from 'Quiet life' but still felt very attached to it… unusual for me…things were getting very strained halfway through 'Polaroid's'.  We had to take a break…I wrote on keyboards instead of guitar which caused difficulties'. Dean confirms that 'The working process for GTP was somewhat different to the albums that preceded it, in that some of the material was created and constructed in the studio rather than in rehearsal, and David was probably more in charge than before. He wanted to move further away from the obvious Roxy Music influence which pervaded his writing on 'Quiet Life', but ultimately I don't really think he succeeded. It may be that GTP was created a year too soon'.
Japan were left to their own devices in the studio with neither record company or manager dictating any concession to commercialism.  Although still only in his early twenties, Sylvian had a surer sense of himself and his work than ever before.  This would not lend itself to the constraints of a band set up for much longer.  No one knew it then, but Japan would split up less than 18 months later. For now there was work to be done.  Dates were booked to help promote the album and Virgin launched an inventive ad campaign that got the album just outside the top 40.  Even as the group were starting to show cracks, they were finally on the way to real success.
'By the time the album was mastered' remember Napier-Bell, 'Dean was no longer a bona fide member of the band. His leaving seemed an eventual inevitable situation. He came from North London, all of them from South. But he'd fitted in pretty well and even adapted himself to wearing make-up off stage and all the other things David required of them. His leaving was obviously the beginning of the end of the Japan we'd worked so long to break'.
Sylvian : 'I don't think it's the best thing we've done…It was a very hard album to make because there was a lot of strain in the studio…feeling between members of the band wasn't too good, because I was putting limitations on them, because I was after a certain sound.  I've never done that before… I'm happy with how it sounds – the thing is that I was growing out of it before we'd finished it; we worked on it for too long. I'd already begun to pull away from 'muzak'.' Napier-Bell:' I don't consider it necessary to be a fan of the music the group made. I came to like it, but was not its biggest fan. But I was a fan of the group. I loved them - the best bunch of people I ever managed - sharp, funny, intelligent and very good to be with'.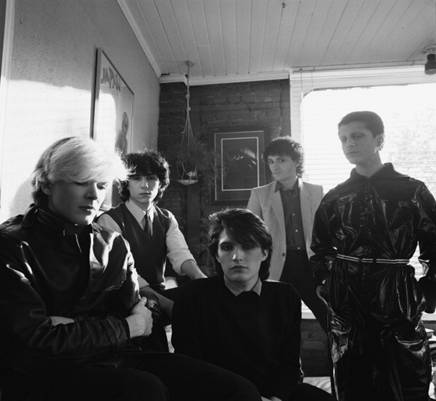 Gentlemen take Polaroid's' would be mixed, mastered and packaged as quickly as possible, with Virgin rushing to meet the Christmas market.  Released that November, it was Japan's biggest hit in the UK to date, although it would take another six years before it went Gold.  It would spawn no bona fide hit singles but was hugely influential and more importantly it set Japan up for their one real masterpiece, 'Tin Drum', released almost exactly a year later.  While the 'serious' press remained for the time being unconvinced by the band it also bagged Japan their first Smash Hits cover.  Rob Dean would never record with the band again and the very first seeds of Sylvian's solo career had been sown.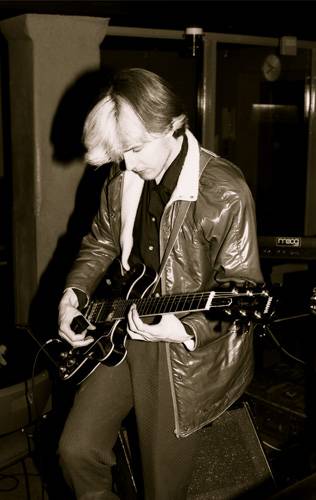 The tracks :
"Gentlemen Take Polaroid's"
The album's title track and the first single released on Virgin, 'GTP' was both complex and catchy.  The group's first decent promo Video was made to accompany it (and was never shown on UK TV).  Although it only reached number 60 in the Gallup UK singles chart, it was a favourite among club DJs. Nick Rhodes played it regularly as part of his DJ Set at the Rum Runner.  In London, Rusty Egan included it as part of his Blitz set. Gary Numan was instantly smitten, eventually working with Karn on his 'Dance' album and even naming one of the Chapter's in his autobiography after it. The opening line of this song is among the most traditional Sylvian ever sung: 'Now there's a girl about town/I'd like to know'.  This same girl (presumably) would be referenced throughout the Album on 'Swing', 'methods of Dance' and most explicitly on 'Nightporter' and 'some kind of fool' making 'GTP' Japan's most obviously romantic album.  Sylvian, having worked on the track alone at home initially presented it to the band at their grotty rehearsal rooms in Willesden. (The group would soon relocate to the Napier Bell owned Nomis complex in Sheppard's Bush) Barbieri :  This song started from a sole keyboard line from David.  The finished track starts off with my keyboard melody and Steve on drums. After the intro fill then you are into David's keyboard line and the 1st verse. The chorus is obviously David's creation with a strong melody and vocal line. After that chorus there is a breakdown where it's just my keyboard parts and Mick playing oboe on top; then back into the body of the song.  Likewise, after the last chorus it all breaks down into drones and electronics with synth sequences on top. David sings various harmony lines over this until the coda'.
Dean: 'From Q. Life onward, Dave's songs were usually played to us as a rudimentary keyboard idea. A few songs David worked on together with Rich at home and then presented them to us in rehearsal where we would flesh them out. I seem to recall that we worked fairly solidly on the title track before the recordings at Air began, more so than most of the rest'.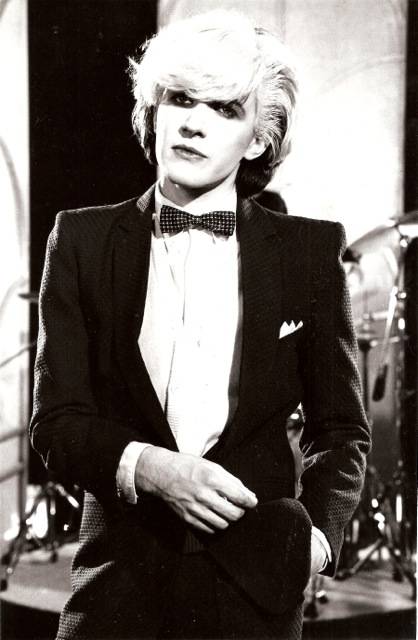 "Swing"
Among Japan's sexiest songs, this was performed during their first UK TV appearance via the 'Old Grey Whistle test'.  Jansen's cool, tight drum pattern plays what is almost a counter melody over a Bossa nova Korg rhythm -box beat, topped off deliciously by some of the best sounding finger clicks ever.
Barbieri: 'About 4 or 5 of us made this finger click overdub as one take.  It was definitely David, Steve and John Punter. I guess a good microphone well positioned and the right combination of clicks did the job. John was always keen to add "percussive extras" like finger snaps, hand claps, tambourine etc... He had some sense of timing and it was always enjoyable for us to watch him record an overdub as we'd tease him relentlessly about it:  Now I'm not saying that this was John Punter's incentive for percussion overdubs, but in those days many Producers would play little extras like triangles, claps etc on tracks because they then became one of the "performers" and as such earned an equal % of the performance royalty. We were totally unaware of this at the time'. Although denied airplay the track was again picked up by club DJ's and featured on various 'Club' and regional charts.
This was one of the few songs where the marginalized Rob Dean fitted in on the record. Dean: I think 'Swing's' epic structure is well honed and entirely successful and I'm satisfied that my contributions complement the whole. It sounds confident'.
"Burning Bridges"
The cousin of Bowie's 'Neukolns' and 'Sense of doubt' with added crooning on top.
Performed solely by Sylvian with the exception of Barbieri's contribution to the intro and Karn's Saxophone. The atmosphere of this piece was based on the John Hershey book 'Hiroshima', which Steve had passed onto Sylvian.  This song  replaced the much more traditional sounding 'Some Kind of Fool', which was ditched at the last minute resulting in some sleeves of GTP having Stickers listing 'Burning bridges' over 'Some kind of fool. This also resulted in the album going out without a credit sheet, causing some magazines to criticize Japan for crediting their hairdressers at the expense of the musicians. An 'alternative' version of 'Burning bridges' appeared on the GTP double single credited as being produced by Sylvian only but the differences between the two are negligible. Never played live, although used as an intro tape on Japan's final tour.
"My New Career"
Sylvian was a frequent cinema goer but watched TV Sparingly. 'I try to use TV only to watch films' he once said, 'but you have to be careful or you can easily end up watching any old rubbish'. He may or may not have seen 'My brilliant career', a movie released to art house cinemas in 1979.  But he would have definitely heard Bowie's 'A new career in a new town'.  Whatever its conception, this song was one of the few to be composed completely in the studio and was rarely played live, bar the aforementioned appearance on 'Old grey whistle test'.  Like many of the more up-tempo songs on GTP, karn's bass is a sinuous delight; a sensuous, rubbery counter melody weaving lushly through the entire song.
Karn:  '… (It) took us one day to write in the studio.  I much preferred it to another ballad…'
Methods of Dance
This was definitely a result of Sylvian's late night Kensington TV habits, based on a BBC documentary of dance choreographers working in New York. Lyrically it references Bowie and Roxy explicitly :  'Then out of the blue…' sings Sylvian on the Chorus, going on to quote Bowie in the verses with 'Sense the doubt' and 'Speed of life'…etc.  Musically the influence came from further east.
Dean: 'if there was any direct reference for GTP', it was YMO's 'Solid state survivor'. The influence of YMO on 'Methods of Dance' is clearly evident but the percussive elements in particular take it a step further. I think both tracks represent the band as a unit at it's strongest during that period'.
"Ain't That Peculiar".
Sylvian maintained that albums were a scarce commodity in his household when growing up, name checking  Rodgers and Hart musicals, Flight of the Bumblebee and his older sister's Motown collection as his earliest musical memories. Along with 'I second that emotion' this would be Japan's second Motown cover.
Barbieri : 'This reflected David's listening tastes,  I guess. Not mine. I was never into Tamla, but it was nice working the electronics into these songs'.
Japan's version of the Marvin Gaye standard is more an inversion, taking the song apart and rebuilding it via an indecipherable code  On first hearing it sounds like its being played sideways.  Sylvian :  '…(our) rhythm section are very adaptable, they've got such a characteristic style that whatever they play immediately becomes Japan'.
Motown founder Berry Gordon and Marvin Gaye's reactions are sadly not on record.
Barbieri : 'If they did hear our version, I'd bet they would've been pretty shocked. It's an interesting interpretation.  It was never apparent to me where the one in the bar fell.  Steve created really inventive percussion parts. I think it's the strangest track on the album'.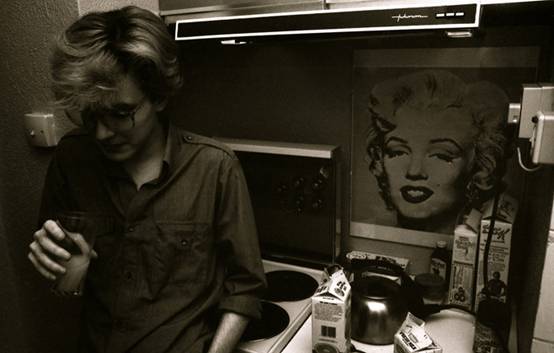 "Nightporter"
Sylvian admired Dirk Bogarde's later work (the art house explorations of 'Providence' and 'Despair' in particular) and has acknowledged that the atmosphere of this song (and Q. Life's 'Despair') was based on  the Bogarde film of the same name even if musically it was a 'Homage' to Erik Satie.  As with 'Burning bridges', Sylvian once again took an instrumental idea and added lyrics and melody to great effect. "Definitely',  said Sylvian of the influence, 'I was influenced an awful lot by Satie, but I've milked him dry after 'Nightporter'. People like Satie and Warhol influenced me a lot, but I don't really like their art that much, just the ideas behind it. I adopt their ideas and apply it to my work'.
Unusually, both Sylvian and Barbieri would tackle the simple piano part in tandem.
'I think it was just a case of one of us playing the chordal and bass parts and the other playing the top lines.' Says Barbieri.  'We may have recorded that together as one take.  There was always a rush for the piano and often two people playing at once'.
Barry Guy was a session musician who contributed string bass to the track : 'I remember nothing about the session' he recalls 'other than they had great barnets.'
released as a single to coincide with Japan's final tour in late 1982, the song managed to make the top 30, accompanied by a simple promo video that again, was never shown in the UK.
"Taking Islands in Africa".
With a title taken from a book of Photographs Sylvian had chanced across, 'The lyrics are based upon images I pick up from books, travel and the people I work with, they don't really say anything', the actual music was composed built around a rhythm track that Sakamoto (who was recording  with YMO in another studio at Air) came up with.   The classically trained pianist wrote the basic parts on a sole Polysynth in the studio, with overdubs added by some of the band added later.
Dean: 'Taking Islands in Africa' began with allowing Ryuichi Sakamoto to create a piece from scratch and layering assorted parts in the studio over a few hours, which was a fascinating experience as a bystander'.
Karn : '(Sakamoto) could turn the pages of his sheet music, smoke, doodle, dial phone numbers, juggle, prepare and eat lunch with one hand while recording the keyboard parts…'  Sakamoto :  '…it sounded very different to the rest of the material, rather unlike Japan…'.  Punter : Working with Sakamoto was interesting and sometimes difficult. He's a very intense personality and the language barrier sometimes did not help'.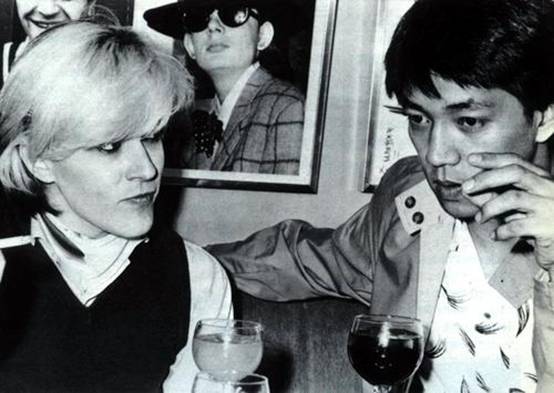 The missing track :
Some Kind of fool
A gorgeous, lilting Torch song, closer to one of the standards that Ferry had recorded on 'These foolish things' than anything by Roxy.  The song was completed but ditched at the last possible minute. Napier-Bell: 'Usually, if anyone came into the studio and said what Japan were recording sounded like a hit, David immediately stopped working on it. He was afraid of producing anything that sounded crassly commercial. So we all had to learn - If something sounded like a hit, for God's sake say nothing, or perhaps tell him it sounded a bit 'obscure' or 'difficult'. Then he'd go one with it.' Barbieri : 'I found the vocals rather derivative.  It was basically Roxy's "Song for Europe" complete with French vocals as well'. Dean: 'The main problem with this song at the time was that David questioned strongly whether it was far removed enough from the material on 'Quiet Life', particularly with the notion of adding strings. He felt it was too close in structure to 'The Other Side of Life'. There was also another song, 'Angel in Furs' which we rehearsed but which ultimately also fell by the wayside'.  
'Some kind of fool' was slated by Virgin for a December '82 release, as a version by French Chanson Pierre Barouh' but this never happened.  It was finally released in a different form in 2001 as part of a Solo Sylvian retrospective.

Q&A  Richard Barbieri.
How do the instrumentals 'The experience of swimming', 'Width of a room' and 'Life without buildings' – all recorded around the same time as the GTP sessions but released as B-sides -  come about?
RB : Experience of Swimming, Width of a Room were recorded during the Polaroid's sessions and used to enhance the GTP EP / Single and were later featured on remastered versions of the album. I already had the basis for the 'The experience of swimming' written and just allocated myself some time in the studio on my own. I recorded it all in the small studio 3 at Air with my gear set up behind the mixing desk. Mick played some oboe in the middle section.  I wasn't present for "Width", which was Rob's piece. Dave titled my track." Buildings" was recorded between GTP and Tin Drum'. It was built around David's main keyboard melody, but there are 3 other sections where this part has no presence and other parts make up the composition / arrangement. This was the case on many Japan tracks, but the publishing credit was always 100% Sylvian.
It seems to me that from 'Quiet Life' onwards the band were very particular about which producers they worked with.  Was this a struggle? Did other people - Label- management – have other ideas… Were the band unified in their choices?
RB :There was obviously a conscious decision to go the "Roxy Music" route. Probably instigated by David but of course with total agreement from the rest of us ( We were all Roxy fans).  John Punter had produced Roxy's "Country Life" and engineered on the earlier albums as well as Ferry's solo material.  Our first choice at the time may have been Chris Thomas.  Our engineers of choice were also Roxy affiliated. Steve Nye was another Roxy engineer and also part of the Penguin Cafe Orchestra. A great musician and producer. Probably the only time we went with someone else's decision on a producer was with Giorgio Moroder. (for the 'Life in Tokyo' single). The objective was presumably to write and produce a hit.
As a group, were you very vocal about praising each other's playing?
RB : It was great seeing Mick and Steve work together. I wouldn't say they ever had "chops" but they just played these unique parts. So original… Of course, we had respect for each other and we afforded each other space to express that. By the time of GTP we were kind of expecting everyone to come up with good ideas, so it may have seemed a cooler response to an outsider.
Were you satisfied with the equipment you were afforded? Or were some things out of budget? Both Kate bush and Peter Gabriel had both started using early samplers at this point - were these beyond your budget or were you not sufficiently interested in this kind of technology then?
RB : We had a lot of gear at our disposal if we wanted - if only on hire - but really I'd say we worked best when there were limitations.  Tin Drum features just three synths and for the most part just two.  Less is often more.
We already were experimenting with voice and instrument samples in a way, usually with a cassette machine running through or triggered by the synthesizers.  This was about £20,000 cheaper than a Fairlight.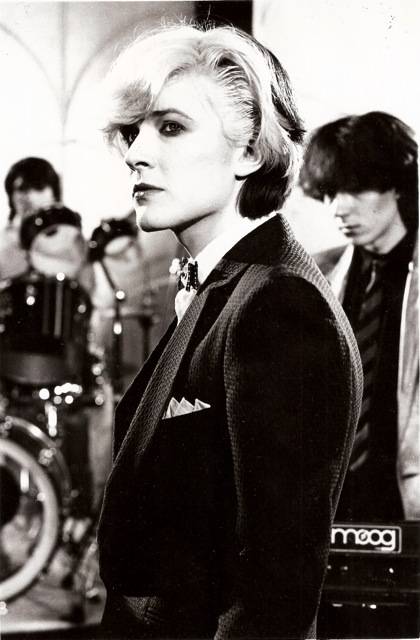 Was any consideration ever given to playing the songs live or did you think exclusively in terms of the record?
RB : The recording was the only consideration.  How to play it live was something we dealt with when the album was finished.
What's your most vivid memory of Making GTP?
John Punter doing a mix. It was a hilarious process. In those days there was no recall on the desks or flying faders so the mix had to be done manually with all hands to the deck, so to speak. All the level changes, external FX sends and mutes had to be done manually.
He liked to take this job on solo even though we, or others, could assist.  So we would watch from the sofa behind him as he wheeled himself in his chair from one side of the desk to the other in a Basil Fawlty manner working up a sweat at the controls like a man possessed. 
Do you ever listen to Japan?
RB : Occasionally. Quite a few people write to my web site asking technical questions about the recordings, so I'll have a listen to refresh what memory I still have.  Do I sit down and listen to them regularly ?   No.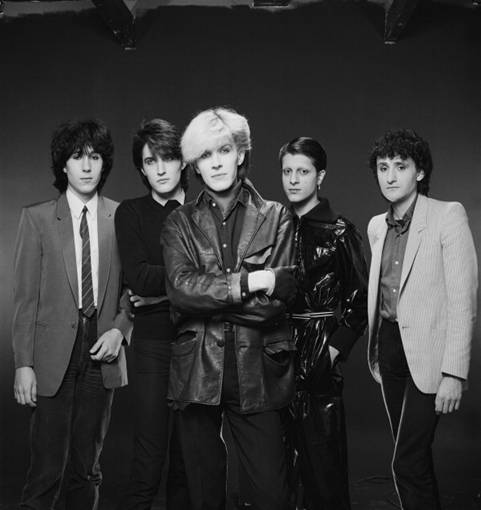 PHOTOGRAPHY :  Nicola Tyson, Steve Jansen and Fin Costello.
Japanese interview with Sylvian Circa GTP :
'I've changed dramatically...'
David Sylvian
Interviewer : Kim Yamakado/Music Life reporter in London
Releasing the album 'Gentlemen Take Polaroids', the band was preparing for their third visit to Japan. David, at the time, seemed disillusioned with concert tours. He tells us that he would reconsider the future after the Japan tour.
(Music Life, January, 1981)

'Producing 'Gentlemen Take Polaroids' was an ordeal'
Kim: At last I got the new album yesterday. At the very last minute, really. The last song which was composed by Ryuichi Sakamoto (Taking Islands in Africa) is very nice. In the last interview, you or Richard was saying that you had no idea whether or not the song had a Japanese taste. In fact, I don't hear any Japanese infulence in the song.
David: No, it doesn't have it, does it?
Kim: I think it's indistinctive.
David: I think the music reflects lots of Ryuichi's characteristics, so some people might find it Japanese.
Kim: The title says 'Africa' but it's not even African, is it?
David: Yes it is, I think. Just a little bit, though. The rhythm or the African drums… we used those instruments in order to add a bit of African taste to the song. But it's not obvious, its very subtle.
Kim: Did you listen to the album after completing the recording?
David: No, not as much as I did 'Quiet Life' or 'Obscure Alternatives'. It took me so long to make it so I'd already taken the next step forward before the album was completed. If John (Punter) hadn't been there with us, I don't think I would have completed the album.
Kim: Why?
David: Because…. it's difficult to explain but… (thinking deeply) there were quite a lot of disagreements about our opinions when we were in the studio. It was me who decided everything and I was always imposing on the other members. So by the time of mixing I had already lost interest…
Kim: How do you mean by disagreements? Can you tell me more precisely about it if you don't mind… Did you have a problem in musical perspectives?
David: Musically too, yes. I wrote songs in the studio and was about to  arrange them all on my own. Usually, I have my original ideas about how the sounds should be and I do it in the studio or rehearsal. At such times the members perform according to my direction. Most of the time I let them do whatever they wanted, but as for this album, I didn't give them much freedom. I tried to adopt my own idea to each song as much as possible. That surely caused problems, especially between me and Mick.
Difficult problems came up between me and John too. John didn't understand what I was doing or what direction the album was heading for. He was just sitting on the backseat and wasn't producing, so to speak. So I had a clash with him as well.
Kim: What did you do then?
David: I was struggling hard to complete the album. 'Gentlemen Take Polaroids' is definitely not an easy-listening album. Unlike 'Quiet Life', it's not what you want to hear all the time. As a matter of fact, the album works in its way though. I had to complete 'Gentlemen Take Polaroids' for my own sake. Had I not finished the album, I would be feeling like I was deceiving myself. So I pushed myself to do it. (clearly) It's nothing to do with outside pressure that I had to finish it. Anyway, I always think that it would have been better if I had been more patient.

'Simple words tell more'
Kim: You said that this time you took a different style by 'writing songs in the studio'…
David: We prepared 4 songs prior to going to the studio. But as soon as we got in there I omitted one song. I didn't think it was suitable for the theme of the album. And by the end of the recording I did another one. So some of the songs I wrote in the studio. It was such a dramatic experience for me.
It's really hard to write songs. It really is. That's why, at the moment, I'm finding it very difficult to talk about the album from an objective point of view. It's hard for me to say if I like this album or not. My favourites are 'My New Career' and 'Taking Islands in Africa', just those 2 songs, though.
Kim: Lyrically, I think it's become more personal compared to 'Obscure Alternatives' or 'Quiet Life'…
David: It's been that way since 'Quiet Life'. When I was making 'Quiet Life' I was clearly feeling so and in fact it was the first time that I'd reflected myself in the album. I mean, I saw myself from a subjective point of view.
Kim: When Japan made their debut, people used to say that your lyrics were rather intellectual, like a young intellectual using intelligent words. But now it seems to me that you tell more by using simple words?
David: In 'Quiet Life' I tried to simplify the lyrics and the same thing goes to 'Gentlemen Take Polaroids'. By simplifying words they tell more, I think.
Kim: I have a feeling that the lyrics partly don't fit the sounds in the background. I don't mean to say that they don't get on well sensuously. For example, some very simple words such as 'Make' or 'Take', you pronounce those individual words in an unnecessarily extended manner… 
David: Ah, I did so simply because I thought the way I pronounce each word would fit the melody of the songs. I regard my vocal as a musical instrument and therefore, apply the vowel sounds of words.

Dramatic 'change' that happened to me
Kim: It's already scheduled that you're going to Japan in February. You'll have to play in front of your fans as a member of the band. When I think about your feelings now, I've no idea how you'll respond to that.
David: I personally don't want to do it. I don't want to do tours. I want to quit it now. But there's nothing I can do about it… To do this tour, it's nothing but self-discipline. I decided whether or not we should do a tour when the album was completed. It would be too pathetic if I didn't do it because it took me for such a long time to make this album. Wherever we come to an end, not trying to follow up what we've done so far was out of the question, I thought. The follow-up on this album is the Japan tour. When the tour's done and whatever we do afterwards, it's time I should bail out. If I withdraw myself from backing up 'Gentlemen Take Polaroids' now, I'm just a weak-minded guy, I must say.
Kim: You have to do what you're supposed to do. That's your self-discipline.
David: Yes. But one thing's for sure is that (in a louder voice) I've never enjoyed tours. I'll do it if people want to see our concerts. The other 4 members like tours. They really do, especially Steve and Mick. But I don't. It's only me who feel that way.
Kim: Isn't it hard for you? They enjoy tours but you don't. I wonder if you feel alienated among the rest of Japan?
David: Yes… (silent).
Kim: You couldn't say to them, for example, 'You go anywhere you like but I'd rather stay in my room' once you arrive in Japan. I thought your life styles and things were very similar to each other so it's a little bit odd to hear that.
David: I may be giving you a wrong impression on us. I mean, we're changing at the moment. I've said earlier that we're coming to a turning point and as far as I'm concerned, a dramatic change has already happened to me. I think a similar thing might have happened to the other members too, or it'll happen to them in the future. In their cases, however, it wouldn't be as striking as mine.
 Anyway, we are coming to an end of a period. I don't know what's going on from this point on.
Kim: You'll see how it goes.
David: That's right.
Kim: You're having a bit of rest as you've completed the album?
David: It's time for me to do some meditation. (smiling).
Kim: Any plan for a tour in the UK?
David: I think we're having a concert at Lyceum Theatre on 27th November. I can't stand tours but we may tour Europe in December.
Kim: Thank you for coming today.
Translated by
Yuko Nakamura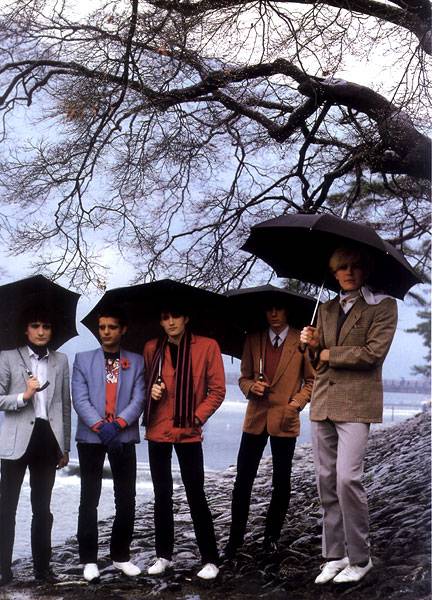 Artist Nicola Tyson was a budding photographer who worked with the group at the time.  She took the Picture that appears on the album's reverse.
Tyson : I worked closely with Japan during that period and have a lot of photos, albeit in a rather disorganised archive. I even still have the Anthony Price black jacket David Sylvian is wearing on the cover of Gentlemen Take Poloroids that he gave to me back then. I have not been in contact with any of them since that time however, and was sad to hear only recently that Mick Karn had actually died. He was a nice guy -they were all 'gentlemen' actually, as I remember it. The refinement wasn't a pose'.
You know, that ripped leather jacket David is wearing in many of those photos I swapped with him for either the Anthony Price jacket or his Etams (girls) mid length black coat, that I subsequently wore to death. I will have to try and remember how that exchange worked. It was on the set of GTP. I was wearing the brown leather jacket that he then donned spontaneously for 'Swing'. But it wasn't strictly mine to give away... I'd borrowed it!
Who I borrowed the leather jacket from was Steve Chivers (my partner at that time) who assisted me on the GTP shoot, but they spelt his name wrong on the album cover (Shivers) not that he cared much, as he wasn't into them, just me!
We did that photo (on the back of the album) on the roof of Air Studios above Oxford Circus. It was going fine (I have all the rest of the shoot) until the police appeared on the roof and told us to stop, as the powerful flash going off was distracting traffic below or something!
The single cover was done upstairs in the Duke of Argyll pub across the street'.