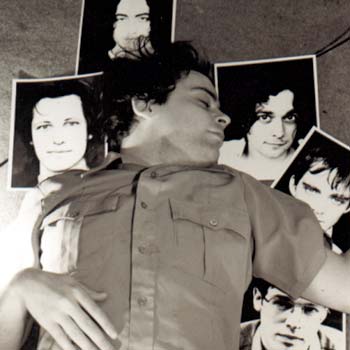 JACK VERSIONS I, II & III
1992
Jack I was born in the Angel Tavern pub, in Cardiff, on a sunny evening in 1992.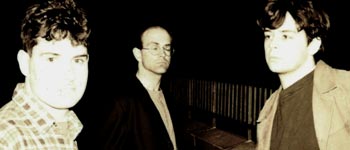 Anthony and drummer Steve Bees, (who would go onto play on 'To Stars') met guitarist Matthew Scott and bass player Lee Chick there. They had the Velvet Underground in common. During the next year James Lang, a boy from Nottingham, who played lots of different instruments, joined. They played various venues in Wales - 'TJ's' (supporting the Lunachicks), 'Clwb iffor Bach', 'Stage Door' and the 'Four Bars' amongst others.
1993

No one noticed. A song was released on a local cassette compilation, featuring Ringo Starr on the cover. Some demos were recorded in a barn outside Cardiff, on a stormy, 'Wickerman' night. Their last show was upstairs at the 'Four Bars' on a Sunday afternoon.
A move to London was needed. In autumn 1993 Mat and Ant moved from South Wales to North London. Lee, James and Steve stayed in Cardiff.

JACK II

1994

Anthony and Matthew met some people in London. It was all very natural and awfully exciting. Colin was met at Middlesex University. He could play bass. Paddy came about through an advert in, yes, 'Melody Maker'. He did the drums. A girl called Stephanie played the saxophone for a while. Another girl, who Anthony met downstairs at the Troubadour cafe in Earls court, played flute for one rehearsal and then moved away. We don't remember her name. It may have been Liz.

| | |
| --- | --- |
| | |
A tall boy who lived with Anthony; Martin Spencer, Joined on guitar when the girls left. They did a gig at a venue Near London Bridge. George came along and was impressed by their drunkenness. George did the keyboards. He thought they were like the Happy Mondays. Martin Left. Then, a young chap called Richard, who had been in Middlesex Uni., called. He had seen an ad in a corridor and replied to it. He was the rhythm guitar player. A girl from New York came along, called, Audrey. She played the violin and did string arrangements. Martin left (but would, years later, along with Steve Bees and James Lang, play with 'Jacques'.)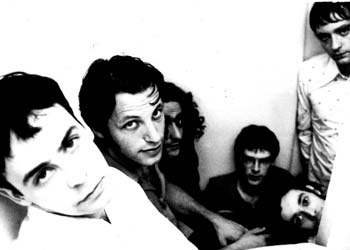 So, Matthew, Anthony, George, Richard, Paddy and Audrey. This was Jack II. They rehearsed in an art centre in Great Portland Street.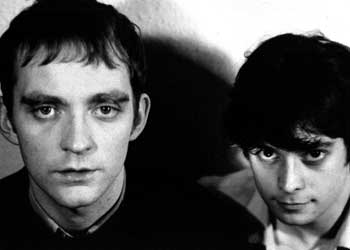 1995

After playing their first two shows at London's 'Dublin Castle' and 'The Laurel Tree', Jack were approached by Too Pure records. Jack signed as quickly as possible. Demos for an album were recorded at Falconer studios in Camden. Then, in the summer of '95, the actual album was recorded. A single came out in November.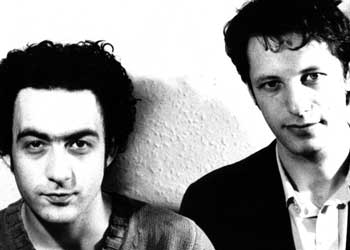 1996

Through the following year, Jack released more records and played lots of shows in Britain and Europe. Anthony and Matthew signed a publishing contract. They acquired a Live agent (who was also Woody Allen's agent!). They met a manager. Audrey left. A series of temporary violinists were hired. Their debut album had good reviews and sold modestly. Other, more popular groups of the day liked the album and invited Jack to tour with them. They sold some more records.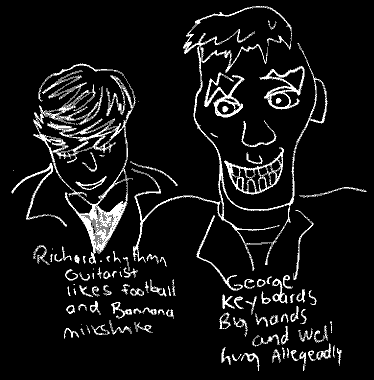 1997

After having a rest and a year and a half after recording their debut, Jack asked if they could record their second album. This wasn't allowed for various reasons, just yet. Anthony made an album in a week with a singer/songwriter that he much admired. Setanta paid for it. The album was rushed and flawed. It had... hostile... reviews. Anthony and Matthew, with their new violinist, Ruth toured the country as 'Jacques'. On their return, it was allowed that Jack could record their second album. Two years after the recording of the first... This in turn, was released a year later.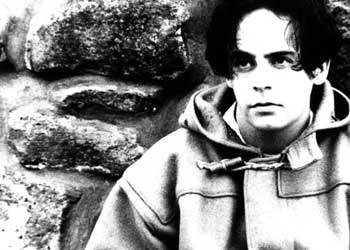 1998

Once again, writers wrote good things about it but there was little radio play for the singles. Again, it sold modestly. Jack were asked to tour again with another band and they did so. At the end of this tour, Richard and Ruth left the band.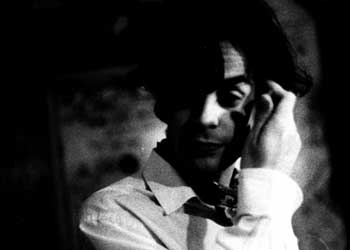 1999

The next year saw Jack's manager retire. Too Pure and Jack couldn't come to an agreement on how to record the third album. Jack left too pure. They recorded an EP for a Spanish label; 'Acuarela' but the sessions weren't very happy. Anthony recorded another Jacques album for Setanta. George, Colin and Paddy were growing apart from Anthony and Matthew. Colin moved to Spain. Matthew and Anthony decided to carry on alone, together. They did some shows on a boat in Paris where they met new management.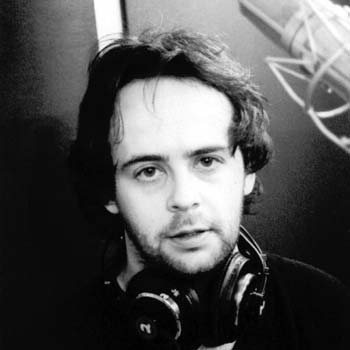 Jack III was born.

2000

Meanwhile, the second less rushed, Jacques album was released. It had nice notices, no radio play and sold very few copies. Despite this, Setanta asked Anthony to go back into the studio immediately to start recording a follow up. In Paris, Jack's new management had secured them a new deal with a European label; Les Disques Crepescule. Simultaneously, Anthony and Matthew's publishers decided not to carry on their relationship. Crepescule gave Jack money to buy a studio, which Matthew built.

3/4 of the way through the new Jacques recording, Setanta decided they didn't want to continue. Jacques left Setanta. Anthony was invited to put words to a tune by a French composer, Franck Roussell, and sing them with the Russian Philharmonic orchestra accompanying. He did this on the day Concorde crashed.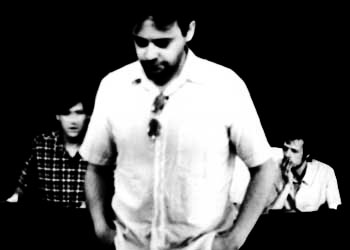 2001

The Studio finally built, Matthew and Anthony (with the former as producer), recorded the 3rd Jack album. It featured lots of guest musicians, including Ruth and Paddy.

And so...