The quixotic English Record Label called 'Spinney' www.spinneyrecords.co.uk
are planning to Re-release Jack's debut album, 'Pioneer Soundtracks' next year. If so, it will come out in expanded form on the tenth anniversary of its original release, which was as everyone reading this knows, June 1996.
Produced by Peter Walsh and originally released on Too pure the album was instantly regarded as a classic the world over and beyond.
www.anthonyreynolds.net/pages/merchandise.htm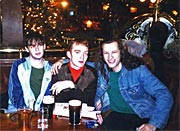 The group gigged and promo'd hard both prior and following its release. As such, there is mucho material pertaining to this era all over the shop. Perhaps you took photos at gigs in Italy, Sweden, France, Spain, Britain etc Maybe you filmed same? Maybe you interviewed the boys on one of their many promo trips. Were you there when George and Anthony were formally banned from Antwerp? If so, we'd appreciate your contributions. We're attempting to amass as much relevant material as possible. Bootlegs included. We'd also like to hear from TARA JANG who photographed the recording sessions. Gadzooks. Maybe you were even IN Jack at the time?
To make this re release as reduxe as possible, please get in touch via this Site.
We thankyou.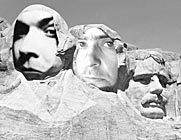 Coming soon in writings:
'Conversations with Paintings' - A September 2005 interview with David Sylvian by Anthony Reynolds.(click here)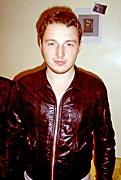 Late Summer news: Anthony is currently;
Completing his ornithological study of The Walker Brothers. it will be released by helter Skelterbooks.co.uk in Hardback, in early 2006.
Putting vocals to British Ballads. it will then be mixed and completed by September. release is Spring 2006 on Spinneyrecords.co.uk
Working with Victor Bockris on releasing Victor's many tapes (of conversations with William Burroughs and Warhol etc) as talking books. Please get in touch if you can assist.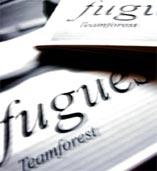 New interview: www.fugues.org
Click here for just interview:
http://mesfugues.free.fr/fugues2.pdf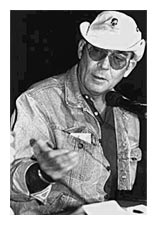 Hunter S Thompson

"So long, you beautiful man."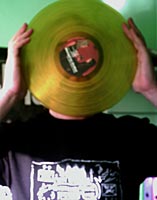 Anthony recently wrote an account of staying in bed for three months in 'The mind's Construction magazine'.
www.noblesavage.info
He will compliment this with a rare DJ set at the magazine launch party.
The launch night is in London on Sunday 9th of January between 7-midnight at The Strongroom bar on Curtain Road (Old St. tube).



In collaboration with the magazine's editor, Neil Scott, the BEAUTYPOWER website has been launched.
Please join, innit. www.beautypower.co.uk
about the Beautypower movement

Anthony has recently signed his 9th record deal with Spinney/Hungry Hill records in the UK.

www.spinneyrecords.co.uk

A name is needed for his label-something keeping with the great british myth and folklore tradition; something rural, woody and naturistic.
Suggestions on an E-card of Robert Evans to the usual Address, please.
(See 'Contact').
Anthony is now on a strict fruit and nut diet; Recording begins in January. Julian Simmons is producing, at his East london studio.
This will be A's first debut proper and is entitled 'British Ballads.'
The wonderful Hollow Blue album is out now.
The video, featuring mr reynolds, is available here:
www.rockol.it/pvi
(then go to "_pvi 2004 nomination" link) you can watch at the video.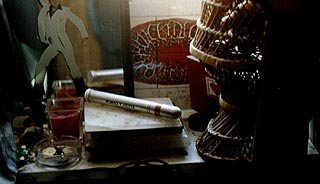 Falls news update 2004-10-30

Anthony will make a rare live guest appearance at the HollowBlue show, in Rovereto, Italy on Friday the 19th November.
They will perform 'Io Bevo' and one or two other selections from his quixotic back catalogue.
The venue is the beautiful Theatre 'Ex –Ati'.
Booking information:
www.rockol.it/concerti.php
Hollow Blue www.hollowblue.com release their debut album in November via www.suiteside.com
One song, 'Io bevo' is collaboration with Anthony.
You can hear clips here: www.hollowblue.com/public/special.htm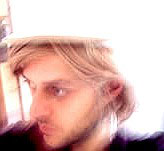 It is entitled; 'What you left behind' and is a wonderful, tense, terse work of flowers, wires and water running clear at night.
A video was filmed for the track in Florence last summer and it will feature at numerous Italian film festivals in the coming weeks.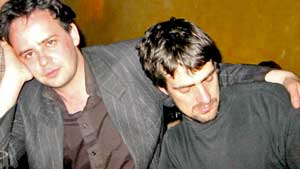 Colin Wilson
A.R recorded Mr Wilson reading from various texts at his Cornwall home last summer. He will begin recording-putting music to these readings-from November 8, joined at Samo studio by Paul Cook.

Some of you will recall Mr Cook with awe and affection as the drummer on the last Jacques/Jack shows.
British Ballads
Negotiations with a UK label are nearing a conclusion, allowing the recording of A.R's solo debut in January.
Confirmed cameos so far include Vashti Bunyan, John Howard and Mr Wilson.
Writings
A follow up to A.R's first book; 'These Roses taste like Ashes' is at the sperm butting Egg stage.
A collaboration with Illustrator/musician Nic Brennan, it will be accompanied by a CD.
Visit Nic's site for a taster: www.shugmonkey.com
Reynolds continues to work on a Biography of The Walker brothers for www.helterskelterbooks.com and ...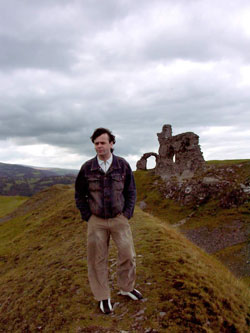 ... An autobiographical essay concerning Anthony's 3 month stay in bed during early 2003 appears in the upcoming debut edition of 'The mind's construction' magazine: www.noblesavage.info/magazine.htm
New 'Neu York' reviews:
www.splendidezine.com
www.excellentonline.com
www.leonardslair.co.uk
www.thinksmall.nl
www.adequacy.net
www.collectedsounds.com
www.musicomh.com
www.30music.com
Paper Press:
The Big Takeover
Plan B magazine
Sentimentalist magazine
Uncut magazine
The gracious Juanra of moonpalace records has written about Anthony's visit to Beasin. And also uploaded an MP3
of 'Bombs in Spain':
www.moonpalacerecords.com
www.moonpalacefanzine.com
Beauty Power movement
Giving up sleep, A.R. has formed a new organization.
'…It's aim is to place objects either symbolizing beauty or beautiful in themselves within 'Ugly' places.
I am talking about mounting an Elvis 78 on a plinth upon the dead ground next to a Railway line, just outside the city. A framed Cocteau print on the wall of a corner in an industrial estate. A photograph of two Korean bridesmaids kissing, taped behind the door of a derelict house in Crewe…'
Anyone interested in Joining please get in touch via this address.
Write 'beauty power' in the subject heading.
www.anthonyreynolds.net continues to be expanded and updated in all depts…
Check out all sections, especially 'Merchandise' as we are now selling unique items.
With thanks to Eric and David at www.froggydelight.com
R.I.P. John Peel.
A.R. was a happy listener of Mr. Peel's 'Home Truths' programme and was also jollified by Mr. Peel's recent summization of Jack:
'Very good songwriting, but nothing you could whistle'.


Photos by Gianluca and Michaela.

Early Summer 2004
There is a new Group on Yahoo concerning the work of Anthony Through ages. You can subscribe to it here
The first album by 'anthony' (To 'Anthony Reynolds' as 'Jacques was to 'Jack') is called 'Neu York' and it is available on-line from www.secretcrushrecords.com and www.amazon.com NOW.
It will be available in U.S. Stores from June 22 through Parasol, Carrot top and Darla distribution. For press requests contact:
Josh Bloom
Fanatic Promotion
josh@fanaticpromotion.com
(212) 616-5556

Gregg Weiss
Secret Crush Records
gregg@secretcrushrecords.com
(917) 445-2783

First reviews here:
www.musicomh.com
www.amazon.com
www.froggydelight.com
The Press release for NY below :
'Neu York' by 'anthony' is the first release by Anthony Reynolds following the end of his first band 'Jack'. This album was recorded in an intensely casual manner over the last year in Paris, New York and London but was made primarily in Anthony's study, at his home in the English countryside, near the Welsh Border.
This domestic set up is reflected in the sound of some of the quieter pieces; You can hear Anthony's cats, the birds outside the window, the sound of washing up and phones ringing, chairs creaking, bottles crashing..
The album contains 14 emotional, cleverly written tracks -- many of which are genre-crossing from 60s chamber pop to 80s neu wave.
The album also features cameo appearances by Ex Jack members Julian Simmons and Fiona Brice (www.fionabrice.com) as well as Divine Comedy members, Bryan Mills and Ivor Talbot.
The French film composer Franck Roussel co-wrote/performed/ produced one of the songs. If you listen closely you can hear contributions from Momus (Nick Currie) as well.
www.anthonyreynolds.net
www.secretcrushrecords.com
To commemorate A's debut solo gig, at Besain, Spain on JUNE 24, Moonpalace records will be releasing a extremely limited edition 7 track CD, housed in custom made DVD style boxes.
These will be available at the gig and from Moonpalace :
www.moonpalacerecords.com
The collection will feature 7 pieces all relating to A's experiences (real and imagined) in mother Spain and also includes a cover of Chris Isaak's 'Blue Spanish sky'.
I was born (In prehistoric Spain)
1) Bombs in Spain
2) el jardín del monasterio
3) S.Fly
4) Spanish Disco
5) Prehistoric Spain
6) Blues for Pablo Escobar (part II)
7) Blue Spanish Sky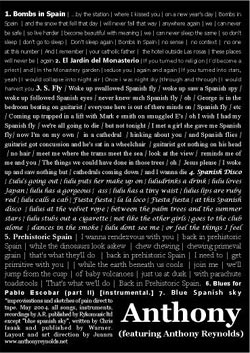 In July, Anthony travels to Pisa, Italy to record with hollowblue : http://www.hollowblue.com/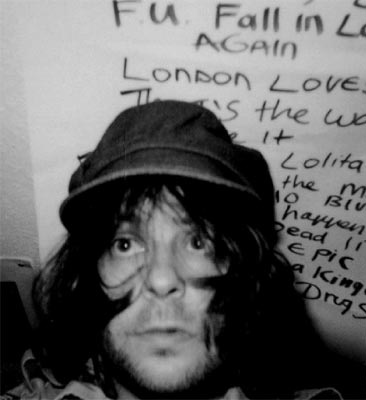 Anthony Reynolds Spring update
'Neu York', the debut by 'anthony' will be released by Secret crush records in the U.S. on June 22, through Carrot Top/Revolver distribution.
Anthony will visit New York on promo duties shortly before this and return in the fall for live shows.
The album will be released throughout the rest of the world as the year continues.

You can still pre-order this album via
www.secretcrushrecords.com
All pre-orders entitle purchasers to an original piece of artwork. Some of you will have received yours already.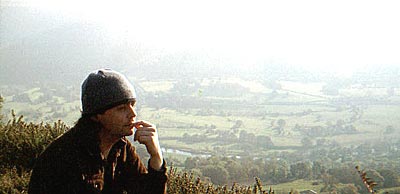 Spain
The first confirmed show of 2004 is in Spain, June 24.
The promoter: Juanra +34 656752734
info@moonpalacerecords.com
www.moonpalacerecords.com
www.moonpalacefanzine.com
Describes it thus
"The town where the show will be is Beasain (www.beasain.net) 45 km from San Sebastian, in the vasc country. And the place for the show is called Igartza (www.igartza.net) , a place known as "the palace", and old house with a little place to play, people sat down, the sky over our heads ."
Anthony will be playing all shows this year as part of trio, along with Violinist/keyboardist Fiona Brice (www.fionabrice.com) and Julian Simmons (Piano and guitar).

Italy
Anthony recently collaborated with Gianluca of the Italian band 'Hollow Blue' (www.hollowblue.com).
The song is entitled 'Io Bevo'(I drink) and it will feature on their forthcoming album.
For further information go to www.suiteside.com And click on 'Suiteside drive'.
Speaking of Suiteside, Label manager, Monica Melissano is currently booking an Italian tour for Anthony et al, due in July. This will be the first time Anthony has graced Italian soil since the mythical Jack concert in Bologna, late last century.
Whilst in Italy, it is rumoured that Anthony will rendezvous with Franck Roussel to record their long awaited album, again for the suiteside label.
(You can hear a preview of Reynolds and Roussel via 'Lushlife' a song on the 'neu york' album).

Colin Wilson
Anthony recently spent a weekend with the legendary English writer. (www.colinwilson2003.pwp.blueyonder.co.uk)
A full transcript of their conversation with photographs will appear in the 'writings' section of www.anthonyreynolds.net as soon as A.R. has time to transcribe it.
Colin and Anthony also mooted the idea of working together on a recording at some point this year.

British ballads
A.R. continues to write and record the first debut to be released in his full name. Estimated time of release: This time next year.

David Stephenson/ArtRocker
Some time ago, A.R. provided music for the lyrics of David Stephenson's 'I will return to Memphis as Eggleston as my guide'.
A video has been made to accompany it and it will be shown at the following event:
I.C.A. (London) Wednesday 14 April, 7pm
Special Relationship: British artists on America
Whether we care to admit it or not, the US dominates the international visual arts scene. If the Guggenheim Empire has yet to reach British shores, its presence can be felt in the increasingly sophisticated branding strategies of our museums. East Coasters Donald Judd and Roy Liechtenstein are currently the top modern blockbuster shows in London, while the capital's trendier galleries are busy discovering the latest LA artists. Artforum remains the most prestigious art magazine globally.
Tonight, 4 UK artists discuss the influence of America on their own work, especially in light of recent political events. They are: Andrew Cross, shortlisted for this year's Beck's Futures Prize, whose photographic book Along Some American Highways looks at US road culture from a European perspective; Jeremy Deller, who produced a guidebook and treasure hunt in California and who was recently pissed on by 2 billion bats in Texas; Paul Claydon, member of the Inventory group, whose film on the Americana festival in Nottingham, England, set out to question the 'special relationship' between the two countries; and David Stephenson, who writes tribute songs to great American artists of the 20th century, such as 'I Want To Hang Out with Ed Ruscha', a single based on the lyrics of the Californian artist.
£8, £7 Concs, £6 ICA Members
Nash Room
Box Office: 020 7839 0737
www.ica.org.uk

Site/writings
The website has once again been expanded to include an exhaustive 'discography' section.
In the coming weeks the 'video' section will also be greatly expanded, featuring material from 1993 to the present day.
And finally, Anthony has been writing more reviews:
www.froggydelight.com [1] [2]
www.musicomh.com [1]